2019 Volkswagen Jetta GLI First Drive: Stepping Into The Limelight
Living in a shadow isn't easy. It's a thankless existence, typically spent trying to stand out and get a little bit of the limelight so constantly poured on the one blocking the sun. And friends, the Volkswagen Jetta GLI has spent a long time living in the
Living in a shadow isn't easy. It's a thankless existence, typically spent trying to stand out and get a little bit of the limelight so constantly poured on the one blocking the sun. And friends, the Volkswagen Jetta GLI has spent a long time living in the shadow of the legendary Golf GTI.
Since its birth, the GLI has carried a GTI engine, a GTI transmission, and GTI-inspired styling. It's had the same heavily bolstered seats and steering wheel. Aside from its three-box shape, the hottest Jetta has been nothing more than a GTI with a trunk for its entire existence.
Yet, saying the 2019 Jetta GLI is a GTI with a trunk sells this compact sport sedan short. Because it's based on a newer vehicle, with more modern styling, and smarter technology than the current Golf, this hot Jetta feels distinct from the GTI. And while there's a lot of GTI in the GLI's mechanicals, there's also bits of Golf R sprinkled in, like coarse grains of salt on a German pretzel. And with a price that undercuts the GTI, the Jetta GLI finally has enough going for it to seize some of its five-door sibling's fame. And to prove that, Volkswagen took us to the famed Tail of The Dragon, a legendary, 318-turn, 11-mile piece of heavenly tarmac draped across the Great Smoky Mountains on the Tennessee-North Carolina border.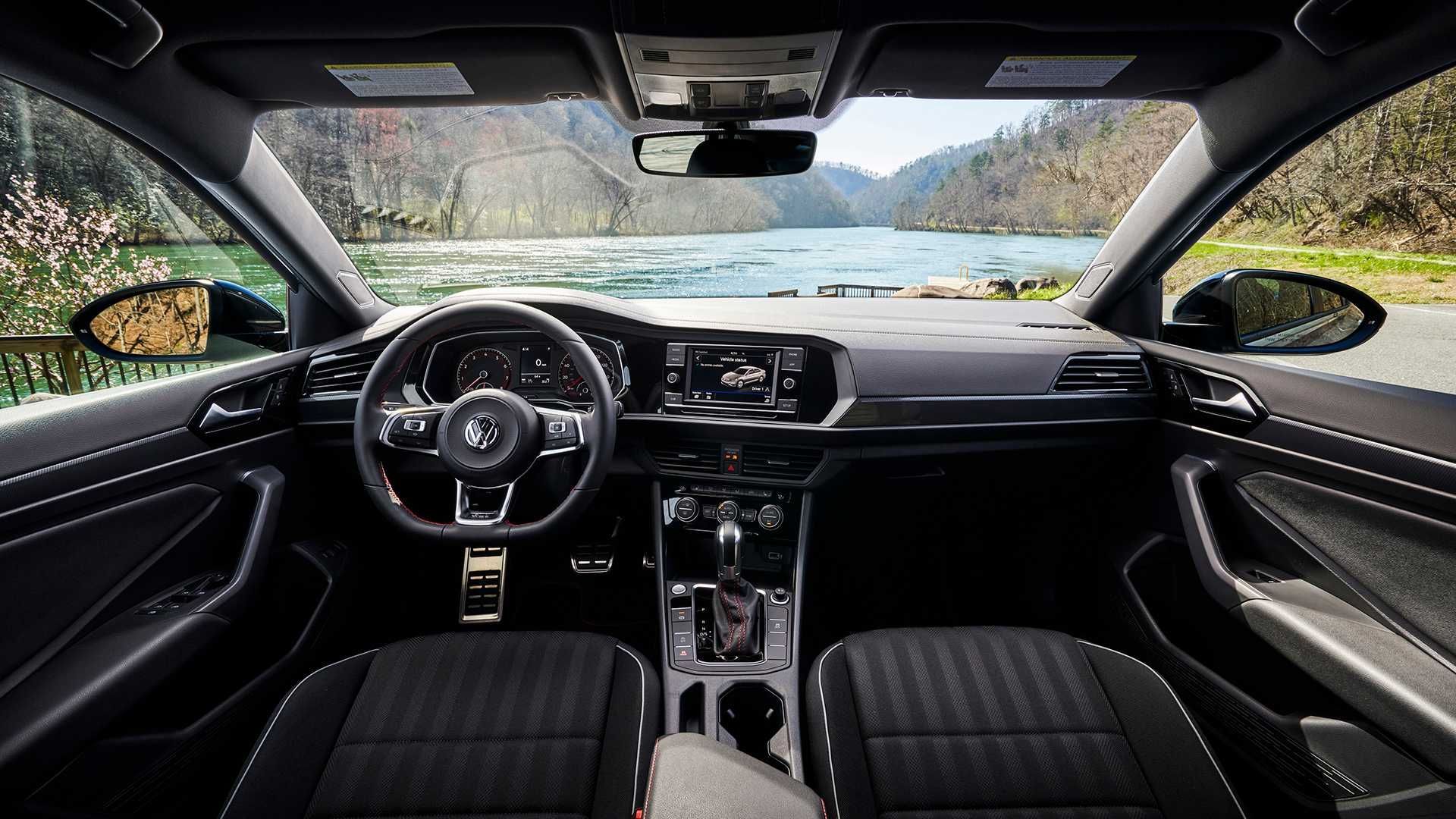 Let's talk about that price, because it really is the most compelling argument for a GLI, particularly if you're considering a base model. The 2019 Jetta GLI S starts at $25,995, and for that reasonable sum, it packs a 228-horsepower, turbocharged, 2.0-liter four-cylinder engine, a six-speed manual that just begs for some heel-toe goodness, a mechanical limited-slip differential, a new-to-the-Jetta multi-link rear suspension, and brakes from the Golf R. The Golf GTI has all of these things as well, but its starting price is $27,595. It's worse if you want the seven-speed dual-clutch automatic – the DSG costs $1,100 on the GTI, but only $800 on the GLI. Of course, once you get away from the pricing, the GLI delivers a GTI-like driving experience.
The 2.0-liter turbocharged four-cylinder is a likable engine. Hell, I'm not sure if VW has ever built a 2.0T that wasn't a joy to drive. All 258 pound-feet of torque arrive at 1,700 rpm, so the engine is almost always able to pull the compact body out of corners with verve. The addition of a VAQ limited-slip differential on the GLI only enhances this attribute, curbing wheel spin during overambitious throttle situations. Even at moderate engine speeds, the 2.0T has the goods to go…